Regulators are moving forward with a draft of new reporting requirements for pet insurance carriers. This Wednesday, when the Market Conduct Annual Statement Blanks Working Group convenes, they will receive an update from Matthew Gendron of Rhode Island who is leading the charge by heading up the Subject Matter Expert (SME) group tasked with developing the specific data points pet insurers will be required to report, pending their adoption by the NAIC.
As we reported last December and more recently, although debates over waiting periods and wellness marketing will persist in pet insurance regulatory work at the state level, the most significant regulatory changes looming for pet insurers most likely will involve the work Mr. Gendron of Rhode Island has been mired in. Gendron, who was a vocal member of the Pet Insurance Working Group at the NAIC, was among the regulators particularly focused on data reporting requirements as an active member of the Market Analysis Procedures (D) Working Group, part of the Market Regulation and Consumer Affairs (D) Committee.
Because pet insurance is currently a sub-category within a sub-category, the industry does not have the same reporting requirements as it would if Pet Insurance was, instead, a single category. When TCR spoke with Mr. Gendron this spring, he expressed enthusiasm about pushing pet insurers to report data on ratios such as claims closed without payment to total claims closed; claims unprocessed at end of period to claims paid beyond 60 days
Mr. Gendron is also likely to lead the charge or be among those leading the charge to require pet insurers to report an exhaustive list of data points such as premium data, number of cancellations within 60 days, number of lawsuits, and number of complaints. These are all examples of data that pet insurance companies would need to report in a standardized, consistent way that would be public.
But here's the catch: The identity of the company behind each data point would not be provided to the public. Rather, the identification of the company behind the data is only made available to regulators for purposes of conducting oversight. This is why Birny Birnbaum, the NAIC-appointed consumer liaison, told TCR this week he's not optimistic about the MCAS reporting requirements having much impact.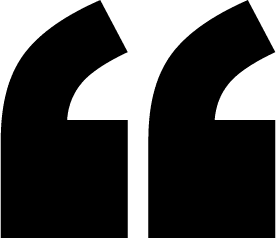 I don't expect the MCAS [market conduct annual statement] for pet insurance to have much impact for a couple of reasons," Mr. Birnbaum told TCR in an email this week.  "Even if it were really good," he continued, "the first data to be reported would be 2024 experience in 2025.  While the SME [Subject Matter Expert] group is supposed to be subject matter experts, it is industry lobbyists who generally participate and, since regulators seek consensus, industry has a near veto power," he wrote.
Asked about insurance companies with high value propositions and why they would not wish to stand apart from low-value products by supporting more granular reporting requirements, Mr. Birnbaum wrote,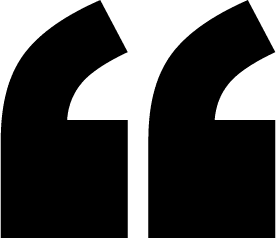 The role of industry trade associations is to prove their value to members by defeating any new regulatory initiatives."
Rick Faucher, the executive director of the North American Pet Health Insurance Association, did not return TCR's multiple requests seeking his response to Mr. Birnbaum's characterization of NAPHIA.
Founder and CEO of Trupanion Darryl Rawlings is a founding member of NAPHIA who has consistently advocated for pet insurance to be re-classified as a separate line of business for purposes of reporting the statutory annual financial statement. "The statutory annual financial statement has an exhibit called the state page. It shows premiums, losses, commissions and by line of business and by state.  So this is where, for example, you'd see what the loss ratios are," Birny Birnbaum explained in an email, "for personal auto or homeowners insurance.  However, he added, "If pet insurance is reported in the inland marine line of insurance, there is no way to see how much premium or what the loss ratios are.  Creating a separate line of business in the statutory annual statement for pet insurance is different from creating a MCAS for pet insurance.  The annual statement is ruled by the financial regulators, while MCAS is managed by market regulators.
This data is where Trupanion is anxious to see a more transparent market. The company has not commented as of press time on Birnbaum's assessment.
"Third," Mr. Birnbaum concluded, "the data will almost surely be highly summarized data that permit very limited market analysis.  Regulators have consistently declined to collect more granular data necessary for more meaningful market analysis."
However, if a company attracts regulatory scrutiny and eventually is cited, at that point, everything will become public, Gendron explained in an interview with TCR last spring. So, shoppers should be able to see all of this before buying a policy (as should those of us who report on the industry in order to inform shoppers!). But as of now, even Gendron and his fellow regulators are unable to see inside the pet insurance products the way they can monitor and gain access to information about other lines of insurance.
According to Erica Weyhenmeyer of Illinois, if the MCAS Working Group approves a pet insurance data call and definitions before June 1, 2023, it would be possible that the data could be reported as early as the 2024 year, submitted in 2025.
The first meeting for developing the Pet Insurance MCAS – a meeting of the SME group – will take place on Tuesday, November 1, 2022.