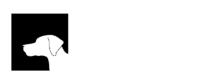 The Canine Review's mission is to provide fair, complete, and unvarnished reporting focused on dogs. We believe that caregivers and vendors devoted to treating dog owners and their loved ones professionally and fairly deserve a spotlight – as do those who operate outside those important boundaries.
No Conflicts • No Agenda • No Activism • No Advocacy
Our special brand of neutrality and credibility sets TCR apart from every other news media outlet focused on dogs and pets. No other news organization focused on the dog world follows TCR's rigorous newsroom policies and standards which are adapted from the newsroom policies of institutions such as the New York Times and Reuters.
Pet goods and services is one of the largest, fastest growing industries in America. But there has been relatively no accountability related to the quality or value of what's being sold.
The industry lacks the kind of regulatory safeguards found in goods and services for people and especially for children. And it has not yet been faced with the kind of accountability that strong, independent journalism brings.
To make the situation worse, media about pets is filled with sponsored content and seemingly dispassionate advice-type blogs disguised as reporting, which are financed by the people and companies they write about. 
Relentless about ethics, accuracy, transparency, research, and fairness. We reject "investigative journalism" as redundant by our standards because good journalists are supposed to investigate. 
We cut through the sponsored content, clickbait, and noise to fill a glaring news and information vacuum:
Strong, independent journalism focused on dogs
All The News That's Fit To Fetch ™