The Jade Entourage is officially wheels up for Westminster 2022.
We've been asked not to disclose Jade's landing time or arrival location to allow the entourage to move more quickly as Jade's schedule when she's not working the grounds at Lyndhurst in New York, no surprise, is fully booked.
Jade needs no introduction, but if you've been living under a rock, Jade is the celebrated German Shorthaired Pointer who won Best Sporting Group at Westminster's first exactly one year ago. Jade will face nearly 3200 other fellow canine entrants in conformation (the number as of Thursday evening) this year, according to Westminster spokeswoman Gail Miller Bisher.
Let's meet the entourage. Antonio Vidmar should be no stranger to anyone who knows their Westminster.  As you know from CJ's story, Antonio Vidmar, who works with Valerie, was CJ's second closest human, Valerie explained. (And, of course, CJ was Jade's sire and the celebrated 2016 Westminster Best In Show champion, just three-years-old at the time.)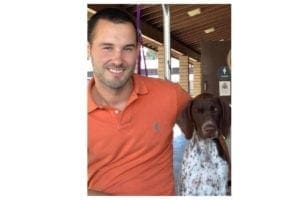 Valerie Nunes-Atkinson is Jade's co-owner and handler. Here, we should note that Nunes-Atkinson may be the hardest working, busiest human TCR has covered – and although we love Westminster week, we like to think our focus is complex business and policy reporting, which means most of the people we cover are industry stakeholders. If anyone knows of a pet industry executive who is on the road more days, wakes up earlier, sleeps less, and has had more impact on more future generations of the dog world, we would appreciate hearing about that person. Of course, we have one possible contender for Valerie: Carley Simpson, Jade's co-owner with whom Jade actually lives. Carley and Jade recently relocated from Seattle to Arizona, but Carley noted in an interview last December that they're home so rarely, it which state they called home didn't matter. Indeed,  Carley's life may also explain how Jade works the camera so well: Carley is a TV producer. She now produces ABC's "Pooch Perfect" , a series of dog grooming competitions with celebrity judges, alongside Rebel Wilson. Simpson's conformation work sparked her interest in television production, she says.
Traveling with Jo Simpson, Carley's mom – en route to Westminster 2022 –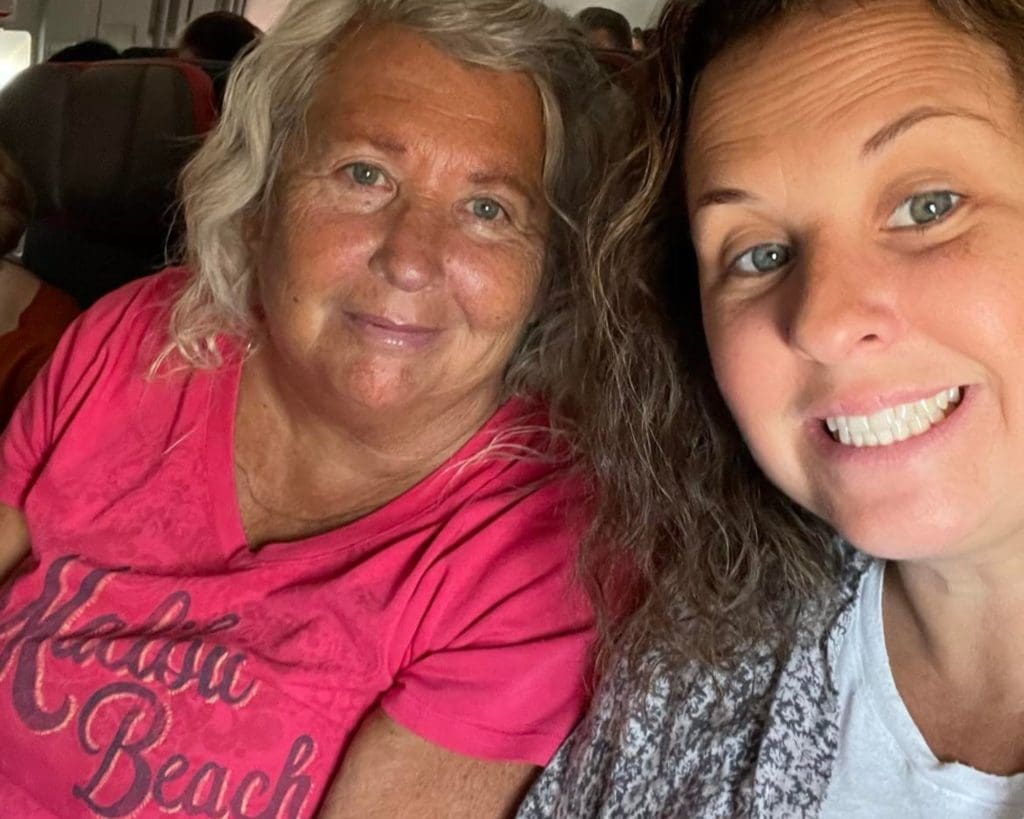 In case you missed it