Finally, Westminster 2022 is upon us. What better way to mark the eve of the greatest dog show on earth than by watching Jade pack?
We'll ask Jade the tough questions — like the name of the movie she's watching with half-brother Jasper….
Prepare the red carpet!
Jade is wheels up tomorow (Friday) morning for New York with co-owner Carley Simpson, according to spokeswoman Carley Simpson!
They'll be meeting another Jade co-owner and renowned handler, Valerie Nunes-Atkinson when they touch down. (Suzanne Aceveedo and Yvonne Deterding-Hassler are also Jade co-owners.)  According to Gail Miller Bisher, there are, as of today, nearly 3,200 canines set to compete in the conformation portion of the show, which starts officially on Saturday.
And–Stay tuned for more Jade–plus other dogs whom, of course, we will also be covering.
p.s. TCR has never pretended to be dispassionate about Jade–or bird dogs.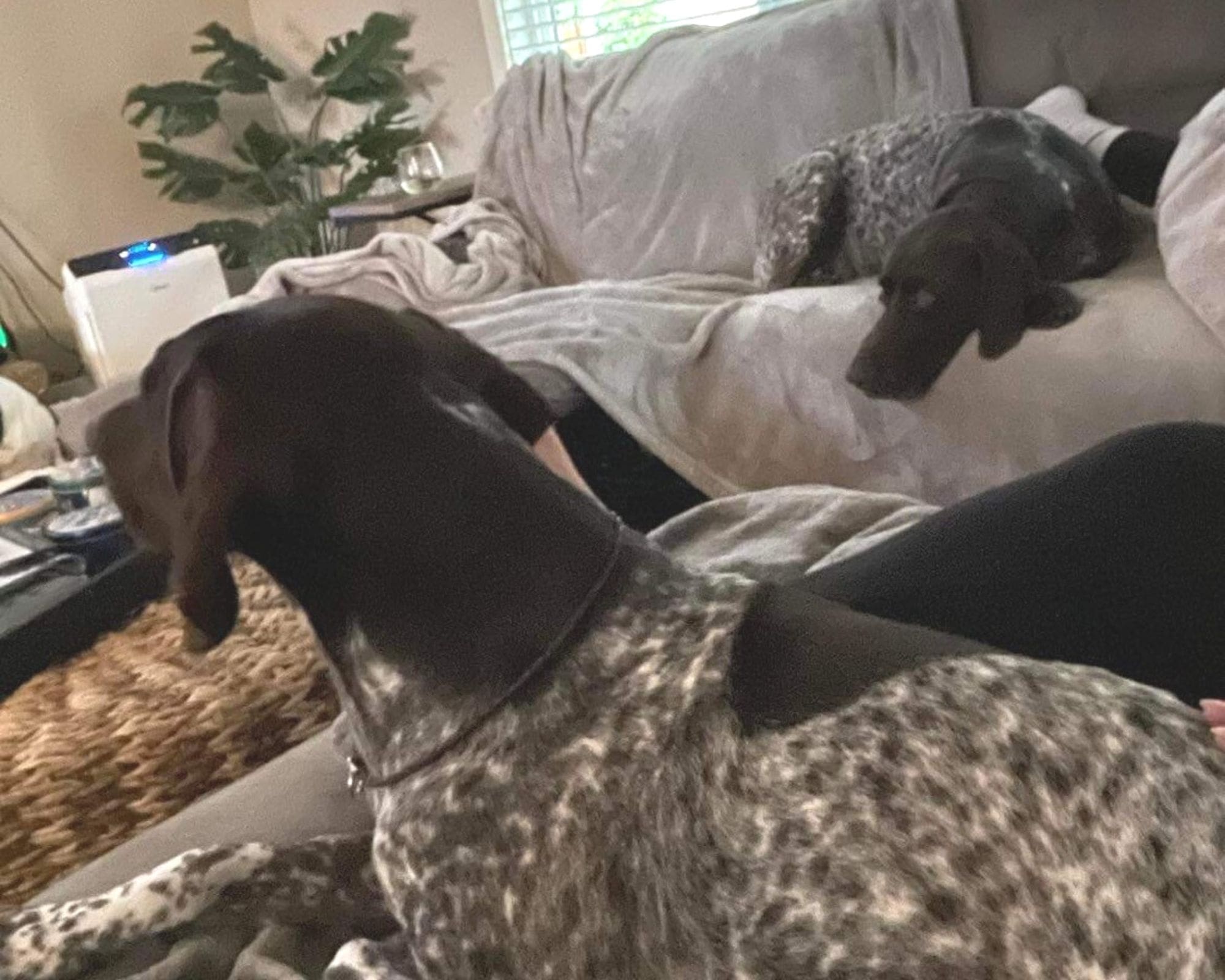 Stars! They're Just Like Us! How is Jade mentally preparing for Westminster?