Sushine Mills, Inc. has recalled its Nature's Menu Super Premium Dog Food.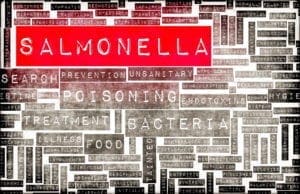 "The potential for contamination was noted after the firm was notified by the Georgia Department of Agriculture when a sample of a single 3-pound bag of the product was collected and tested positive for Salmonella," the company press release says.  "The recalled products were distributed in retail stores nationally and can be identified with the following UPC (7015514363 and UPC 7015514365)," the press release also noted.
When any pet food recall is issued, TCR advises that dog owners cross-check the company manufacturer's name (note: not the brand or lot recalled, but the name of the company that makes the food) with all products fed to pets in the household. If any of the company's products are currently part of any pet's diet, TCR advises that owners contact their veterinarian about transitioning to a different food and waiting at least three to four months before considering switching back in case the company expands its recall beyond the particular brand now being recalled.
One of the most egregious examples of a pet food recall that snowballed, expanding over several months and sickening hundreds of dogs, is the Hill's recall of 2019.
Read Sunshine, Inc's announcement in full here.
Read the FDA's announcement here.