So far, Hill's Pet Nutrition, Inc. has only offered its victims' owners coupons for more dog food, and a few hundred dollars in reimbursements for veterinary bills. But, a slew of federal suits may soon change that.
Sherri Anderson is one of hundreds of plaintiffs now suing Hill's Pet Nutrition, Inc. Ms. Anderson's bichon-yorkie mix, Daytona, was two pounds overweight when she says her veterinarian recommended Hill's Prescription Diet w/d dry food for weight control. Twelve-year-old Daytona had been eating the Hill's food for about three years when, according to Ms. Anderson, in late November of 2018, Daytona suddenly became ill.
"He was drinking and peeing a lot. Vomiting a little bit here and there, but it was like white foam." The Andersons rushed Daytona to their veterinarian.
"The only thing that the vet could find on his blood work at the time was very bizarre," Anderson recalled in an interview with The Canine Review. "His glucose, his blood sugar went to 600," she continued. "And the vet said, 'this is weird. He's never had high glucose values before. He's never been diabetic before.'"
As a result of that examination, Anderson says that she, her husband, and their veterinarian were led to believe that Daytona's symptoms were related to adult onset diabetes. The veterinarian showed the couple how to test Daytona's blood sugar and give insulin injections. Importantly, says Anderson, the doctor also suggested that Daytona switch from Hill's Prescription Diet w/d dry food, for weight control, to Hill's Prescription Diet canned food to treat Daytona's high glucose.
Over the course of the next month, Sherri Anderson recalls, there was a rapid deterioration in Daytona's health. He lost weight, was vomiting frequently, and was excessively thirsty, she said. After Daytona switched to the canned food, "he was at the vet probably two weeks apart, and then, the third week, he was probably there every other day," Anderson added.
To evaluate kidney function in dogs, a key metric veterinarians use is the level of a waste product in the blood known as the blood urea nitrogen or BUN level, which is obtained through bloodwork.  Anderson recalled the day in late December when her veterinarian delivered those test results:
"He just kept getting worse and worse. They did a blood test and I guess the high for the normal range of that test [to measure the BUN level] is 27." According to Anderson, Daytona's level was 130. "The vet couldn't say if it was 130 or even higher because the test doesn't go past 130. It could have been 130 or 500." Daytona's kidneys had shut down.
On December 26th, 2018, the Andersons euthanized Daytona.
Sherri Anderson was devastated and wanted answers. One month later, on January 31, 2019, the answers came from an unexpected source: A woman with whom Ms. Anderson had previously connected on Facebook after seeing her posts describing what had happened to Daytona. The same thing had happened to her dog after eating Hill's food, the Facebook friend told Anderson. Anderson says it was this Facebook friend who later informed her of the Hill's recall in January.
"Hill's Pet Nutrition is voluntarily recalling select canned dog food products due to potentially elevated levels of vitamin D," Hill's announced in a statement on January 31, 2019.  Notably, Hill's assigned blame for the increased amounts of vitamin D to a "supplier error" by the company that manufactures the vitamin premix that Hill's adds to its food, but did not name the supplier until months later. Hill's also omitted the fact that Hill's—not the supplier—certifies each and every batch of its foods as having been tested for quality control with what is known in the pet food industry as a Certificate of Analysis. Also notable was the limited scope of the first recall, which the company then expanded over a period of five months. Testing by the FDA later revealed that the tainted food contained "in excess of 33 times the recommended safe upper limit" of vitamin D, the FDA announced in November, 2019.
Hill's Pet Nutrition: A Unique Brand of Crisis Communications
Equally as damning as the lapses in oversight that landed Hill's in so much trouble in the first place was how the company behaved.  For starters, if Sherri Anderson had not connected with her Facebook friend who later informed her of the Hill's recall, would she have ever found out about the recall? Perhaps she might have learned about it from her veterinarian, but veterinarians, it turns out, were among the last people with whom Hill's deigned to communicate.
The veterinarians, the actual audience to whom the recalled product had been marketed and sold, were, by many accounts, struggling to play catch-up with their clients. According to a March 2019 report from the VIN News Service, veterinarians "say they were blindsided with clients' concerns long before hearing from Hill's directly." Dr. Christina Benton told VIN News that she learned of the Hill's recall when she read a Facebook post about the recall on January 31. "Meanwhile," Benton told VIN News, "clients were calling and sharing the Facebook posts and expecting us to have an answer…I don't think we ever heard a formal response from Hill's."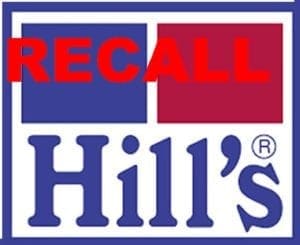 Hill's' unique brand of crisis communications apparently was not limited to veterinarians. When Sherri Anderson called Hill's through the customer service number listed on the recall announcement, and described what had happened to Daytona, Anderson says that the representative proceeded to offer her $10 in coupons for Hill's dog food.
"I didn't even have a dog anymore," Anderson said.  What use would Anderson have for the dog food? Later, Anderson says, Hill's offered her $500 as a partial reimbursement for her veterinary bills, but only on the condition that she would not sue the company.
The Canine Review received no responses to detailed emails sent to Hills' CEO Peter Brons-Poulsen, or to calls and emails to the Hill's Media Inquiry Department regarding Sherri Anderson's experience, including whether she was initially offered a $10 coupon for the death of her dog.
Anderson says she declined the money and has since joined a class-action lawsuit against the company. Anderson has plenty of company. As of March 2020, about 300 individual plaintiffs have filed 35 class-action lawsuits against Hill's Pet Nutrition for sickening and fatally poisoning dogs with toxic vitamin D levels in its prescription canned dog foods. Hill's' 2019 recall was the most expansive and arguably disastrous pet food recall since the 2007 Melamine pet food recall, of which Hill's was also part.
Most ironically, Hill's Pet Nutrition, Inc. has its roots in curing canine kidney failure. Its website explains that it was founded in the late 1930s by Morris Frank, "a young blind man" who was "touring the country with his guide dog, Buddy…However, Buddy, a German shepherd was suffering from kidney failure and Mr. Frank asked Dr. Mark Morris Sr. for help."
Hill's is now a unit of New York-based Colgate-Palmolive Company, whose brands include the toothpaste and soaps that bear the company name, as well as a variety of other household and personal care product and whose global revenue exceeded $15 billion in 2019. Sales for the Hill's division exceeded $2.5 billion, up six percent from 2018.
After Hill's' first recall in January 2019, the recalls continued. On March 20th, 2019, more products were added to the recall, and another lot was added on May 20th, 2019. All told, six lots of 33 varieties of canned dog foods were recalled, affecting more than 1 million cases of dog food, or nearly 22 million cans.
"As a company, and as pet parents ourselves, we deeply regret the concern that this recall and subsequent expansion have caused pet parents and any possible effect the recalled foods may have had on pets," Hill's said in a statement on its website announcing its March 20, 2019 recall expansion. "We are committed to doing more to uphold the standards of pet care that pet parents and veterinarians expect of us to earn back their trust," Hill's' statement continued. Then, in May 2019, Hill's expanded its recall yet again.
An FDA inspection of the Hill's facility in February 2019 revealed that Hill's had neglected to obtain a Certificate of Analysis (COA) for the premix and failed to do the requisite testing, despite the company's promises to "conduct final safety checks to help ensure the safety of your pet's food." On November 20th, 2019, the FDA issued a warning letter that reads in part:
"As a result of your failure to follow your food safety plan, the hazard of vitamin D toxicity was not adequately managed at your receiving step.  Therefore, you did not reduce the probability that the hazard would occur in the absence of a preventive control. As a result of your failure to consistently implement your pre-requisite program, a systematic failure of your food safety plan occurred that resulted in the recall of canned dog food as identified above."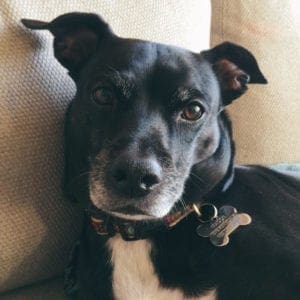 Caitlin Gibson, a reporter for The Washington Post, told The Canine Review that she had to euthanize her dog, Maggie, after feeding her tainted Hill's food. Gibson pointed out that Hill's' prescription foods were mostly consumed by dogs who already had health problems.
"What makes it even more distressing is that this is food that has to be prescribed by a veterinarian, so these are animals that have some sort of a special need in the first place," Gibson explained. "I think it offers the company some plausible deniability. Because they can rightfully say 'there might be underlying issues', and in my dog's case, there absolutely were."
Gibson's 14-year-old mixed breed had plenty of energy–-especially for her age–-but had started having some digestive issues, Gibson said. She'd been on antibiotics and was getting regular blood tests, none of which indicated elevated vitamin D levels, Gibson added. Then, Gibson's veterinarian prescribed Hill's.
Gibson said that she is not sure if the first batch of Hill's she gave Maggie was tainted, but the lot numbers on the second–-which Gibson purchased in early October 2018–-match the recalled cans. "She ate that for all of October and half of November," Gibson said. During that time, Maggie's health declined dramatically. She stopped wanting to eat and was excessively thirsty. "Towards the very end, it was starting to seem like full kidney failure. It happened fairly fast. It was like we went off a cliff in the last few days. It was quite abrupt. That's why we had to put her down. It was clear that whatever the hell was going on, it was not going to get better."
When she first read about Hill's' recall, which was announced two months later in January, Gibson says she followed the directions on the recall announcement: she called the Hill's customer service number. "I tried calling them several times," she said. "The wait was just really long." She never managed to speak to a Hill's representative. She sent the company an email asking for details about how high the vitamin D levels were. She didn't get a response to that, either, she says.  Then, she tweeted about what happened to Maggie. After the tweet got widespread attention, Hill's responded to her email. "Basically, they said 'we're not going to talk to you, we're only going to talk to your veterinarian. That really struck me the wrong way. I mean, I'm the one who knows the ins and outs of what happened to her on a daily basis."
The Canine Review received no responses to detailed emails sent to Hills' CEO Brons-Poulsen and the Hills Media Inquiry Department regarding Caitlin Gibson's experience, and whether the company has made any changes in its operations in the wake of the recalls
Despite the fact that Hill's maintains that no dry food was affected by the recall, Sherri Anderson still has her suspicions. "In my heart, I really think it's going to come out that the dry food was contaminated too. I think it was the source of the original problem." Based on the FDA report, it's not hard to see why Anderson feels this way. Anderson continued, "If [Hill's] used that same third party [DSM Nutritionals] that made the vitamin mix with 3000% too much vitamin D in it and the FDA said Hill's wasn't testing the mix before they added it to the food…" Anderson trailed off but her point seems apt.
Perhaps more information will start to be divulged as the many class action lawsuits against Hill's proceed to the discovery phase, in which attorneys for the plaintiffs can obtain internal documents from Hill's. Over 30 class-action suits, one of which includes Anderson as a plaintiff, have now been combined into multi-district litigation. Hill's Pet Nutrition, Inc. is headquartered in Kansas, so the case is being litigated in Kansas' District Court.
The Canine Review received no responses to detailed emails sent to Hills' CEO Brons-Poulsen and the Hills Media Inquiry Department regarding the allegations in the Kansas City litigation.
Gibson is not part of any of the class action suits, but the experience has taught her, she said, about "the limitations of corporate assurances and the protocols that are in place." Her advice to pet owners? "Just be thorough in your research and know what safety measures are guaranteed in this industry. Having a little bit of a skeptical eye, and realize that just because it's prescribed, it doesn't necessarily mean that it's guaranteed to be safe. And when something goes wrong, there needs to be accountability."