The Animal Medical Center - NYC
Animal Medical Center in New York
510 East 62nd Street New York, NY 10065
The Animal Medical Center is preparing a full-scale renovation of its building on East 62nd Street.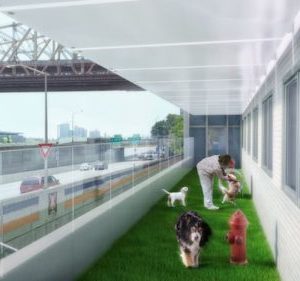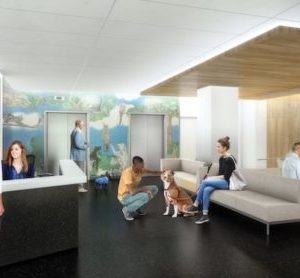 The Animal Medical Center in midtown Manhattan is widely regarded as the leading veterinary specialty hospital in the world.  And if there's truth to the saying, 'You are the company you keep,' it should come as no surprise that some of the world's most prominent hospitals for people are within a few blocks of AMC's doors; in fact, AMC regularly collaborates with its neighbors, which include Memorial Sloan Kettering Cancer Center and New York Presbyterian Weill Cornell.  The AMC is also the world's largest veterinary nonprofit teaching hospital.
The East 62nd street building overlooking the East River is aging, but had been set to begin extensive renovations later in 2020, though construction now appears to be on hold due to the pandemic.
—
TCR's veterinary hospital intelligence database is under construction. Please keep checking back.
Help TCR on its mission by filling out a brief survey about your veterinary hospital:
Support quality, independent journalism for dog lovers. Subscribe to The Canine Review for $2.99 per month here . You can cancel any time and your first 60 days are free.
All The News That's Fit To Fetch
Facts About The Hospital
Founded in 1910
Offers residencies in 17 specialties
Gift of Love capital campaign will add 11,000 sf
Total number of patient visits in 2018:
54,000
Total number of ER visits in 2018:
20,000
Total number of full-time DVM's on staff:
109
Hospital Leadership:
The Animal Medical Center Board of Trustees Mr. Robert Liberman Chairman Kathryn Coyne President and Chief Executive Officer Mrs. Kenneth Langone Vice Chairman Katharine Johnson Rayner Vice Chairman Mr. David B. Ford Treasurer Mrs. David T Schiff Secretary Mrs. William Acquavella Gabrielle Arm and Mrs. Edwin M. Burke Moya Coulson Mr. Bruce Crawford William D. DeHoff, DVM Mrs. J. Pepe Fanjul Tina Santi Flaherty Hal L. Folander, M.D. Brooke Garden Laura Garner Alexandra C. Goelet Michael Heaner Jane R. Horvitz Mrs. Henry Kissinger Sharon Amsterdam Koplin Emilia Saint-Amand Krimendahl Professor Iris C. Love Marianne C. Mebane Elizabeth W.Y. Moore Bernadette Peters Alan H. Rebar, DVM, Ph.D. Mrs. Oscar de la Renta Elizabeth Ross Jeanne Sorensen Siegel Ann R. Tisch Eva Colin Usdan Mrs. Janet B. York