The Animal Medical Center – NYC
Animal Medical Center in New York
510 East 62nd Street New York, NY 10065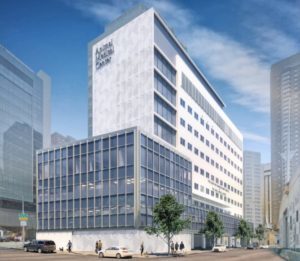 The Animal Medical Center is preparing a full-scale renovation of its building on East 62nd Street.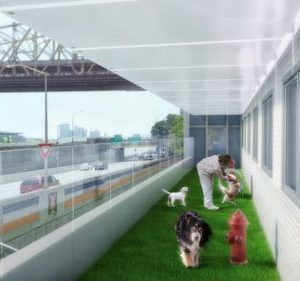 The Animal Medical Center in midtown Manhattan is regarded as one of the leading veterinary specialty hospitals in the world.  The AMC is also one of the world's largest and oldest veterinary nonprofit teaching hospitals.
—
TCR's veterinary hospital intelligence database is under construction. Please keep checking back.
Total number of patient visits in 2018:
54,000
Total number of ER visits in 2018:
20,000
Total number of full-time DVM's on staff:
109
Hospital Leadership:
The Animal Medical Center Board of Trustees Mr. Robert Liberman Chairman Kathryn Coyne President and Chief Executive Officer Mrs. Kenneth Langone Vice Chairman Katharine Johnson Rayner Vice Chairman Mr. David B. Ford Treasurer Mrs. David T Schiff Secretary Mrs. William Acquavella Gabrielle Arm and Mrs. Edwin M. Burke Moya Coulson Mr. Bruce Crawford William D. DeHoff, DVM Mrs. J. Pepe Fanjul Tina Santi Flaherty Hal L. Folander, M.D. Brooke Garden Laura Garner Alexandra C. Goelet Michael Heaner Jane R. Horvitz Mrs. Henry Kissinger Sharon Amsterdam Koplin Emilia Saint-Amand Krimendahl Professor Iris C. Love Marianne C. Mebane Elizabeth W.Y. Moore Bernadette Peters Alan H. Rebar, DVM, Ph.D. Mrs. Oscar de la Renta Elizabeth Ross Jeanne Sorensen Siegel Ann R. Tisch Eva Colin Usdan Mrs. Janet B. York
Name of Veterinarian (s):