A class action suit against sellers of prescription pet foods – including Mars, Hill's, Purina, two veterinary hospital networks, and retailer Petsmart –  that was filed by six California dog and cat owners in 2016 were all revived by a federal court last week, overturning a district court ruling. The claims are based on California consumer protection laws.
Last week, the U.S. Court of Appeals for the Ninth Circuit overturned a 2017 District Court decision and ruled that a class action suit brought by California resident and dog owner Tamara Moore, and five other California pet owners, against sellers of prescription pet food raised viable claims of fraud and, therefore, could proceed.
The panel concluded that under the reasonable consumer test, plaintiffs sufficiently alleged that the sale of the prescription pet food exclusively through vets or with veterinarian approval was a deceptive practice. In addition, plaintiffs satisfied the heightened pleading standard for fraud because they alleged sufficient facts to show that prescription pet food and other pet food were not materially different."
The defendants include Nestle Purina, Hill's Pet Nutrition Inc. which owns Hill's "Prescription Diet," Mars Petcare U.S. Inc., which owns Bluepearl Vet LLC, Banfield Pet Hospital, VCA (Veterinary Centers of America, Inc.), and Royal Canin. Petsmart, Inc. is also named in the suit. Read the court's opinion in full here.
The six plaintiffs are arguing that the act of labeling certain food products as "prescription" pet foods and requiring a prescription to purchase the foods deceived them into believing that the foods were FDA-approved, and had curative properties that non-prescription foods did not have.  Since the foods cost more than non-prescription foods, the suit also accuses the sellers of inflating the prices of the food when, in fact, the active ingredients in the foods are similar to those in nonprescription foods.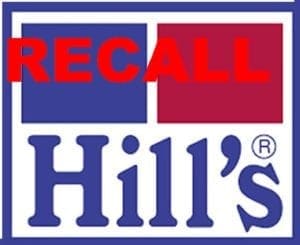 California's consumer protection laws are among the strongest in the country and are the basis for the claims of the plaintiffs.
However, the federal court did not reinstate the parts of the suit involving antitrust or "conspiracy." In a five-page decision memorandum, the circuit judges wrote, "We agree with the district court that Plaintiffs have not adequately pleaded that defendants – a collection of pet food manufacturers, veterinary clinic chains, and a pet goods retailer (collectively, "Defendants") – engaged in an unlawful conspiracy. See Bell Atl. Corp. v. Twombly, 550 U.S. 544, 553 (2007); In re Musical Instruments & Equip. Antitrust Litig., 798 F.3d 1186, 1193–97 (9th Cir. 2015); Kendall v. Visa U.S.A., Inc., 518 F.3d 1042, 1049 (9th Cir. 2008). Plaintiffs fail plausibly to allege—as they must do to survive a motion to dismiss under Federal Rule of Civil Procedure 12(b)(6)—that Defendants entered into an "agreement" that unreasonably restrained trade." Later, the judges wrote, "The main problem with Plaintiffs' conspiracy theory, however, is that they do not explain or account for the role of other players in the market."
TCR will have much more on this case in the coming weeks.
Read last week's court decision here.