Last month, a North Carolina family and their dog, Winston, became overnight celebrities when some of the country's major news outlets unleashed a false and misleading story about the dog being the first in the United States to become infected with COVID-19 after Duke researchers mistakenly identified the virus in the dog as part of a study, and then told members of the media.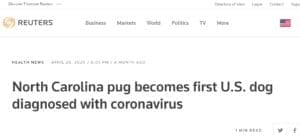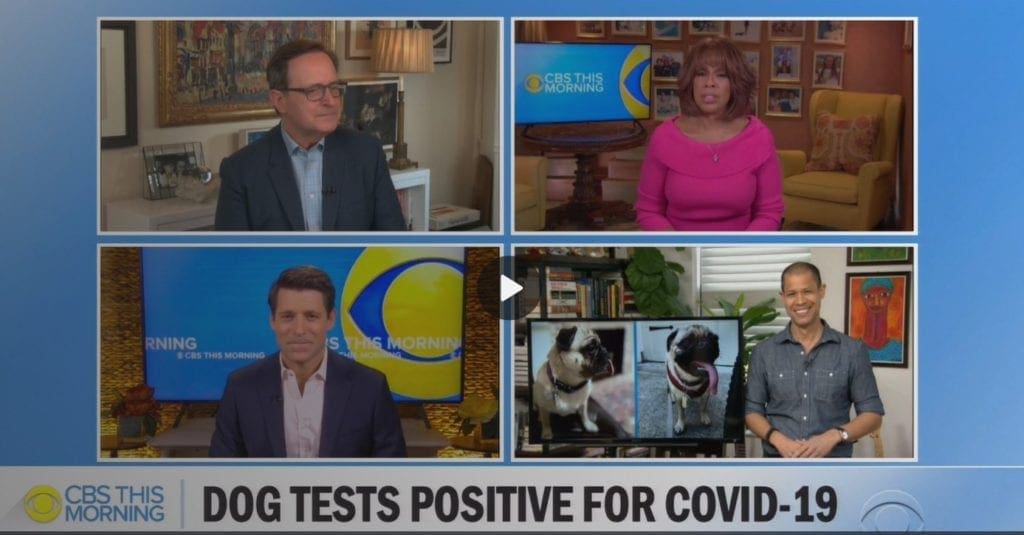 On the day Winston and his family flooded the news wires, the U.S. Department of Agriculture's Animal and Plant Health Inspection Service spokesperson Lyndsay Cole told The Canine Review: "USDA is aware of this report and is following up. This reported detection of COVID 19 in a dog is not confirmed at this time.  Any new findings of COVID-19 in an animal species must be confirmed by USDA's National Veterinary Services Laboratories (NVSL) and reported to the World Organisation for Animal Health (OIE)."
Yesterday, TCR received the following statement from USDA-APHIS spokesperson Joelle Hayden:
"We now have the results.  NVSL conducted confirmatory testing but was unable to verify infection in this dog. No virus was isolated, and there was no evidence of an immune response using the available test. The weak detection by PCR from the original oral swab may be the result of contamination from the COVID-19 positive household."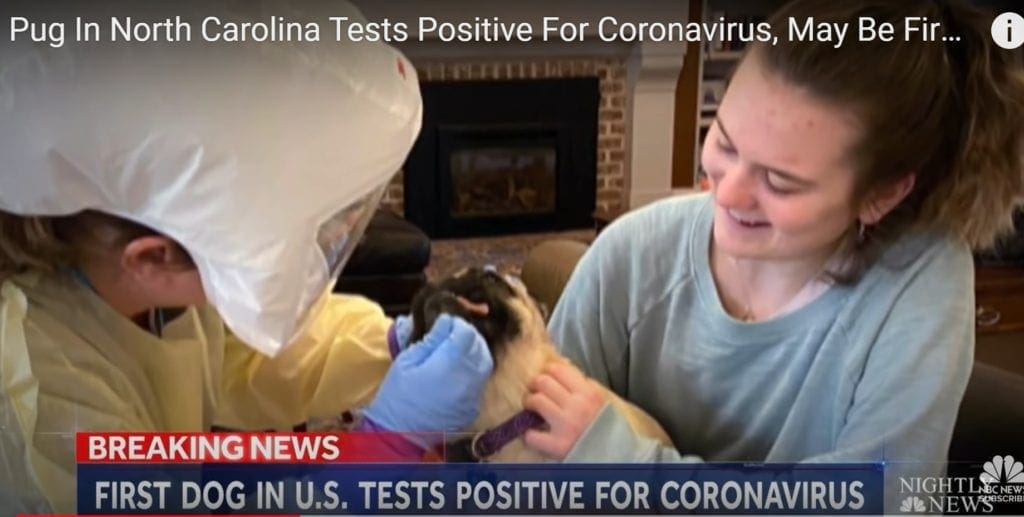 In fact, only two household cats in New York have been confirmed as positive for the virus by USDA's testing. No dogs or any other pets have been confirmed by the USDA.
Asked whether and when they would be issuing corrections, Dan Whitcomb and Cynthia Osterman at Thomson Reuters, Vladimir Duthiers at CBS News, and spokespeople for ABC News and NBC News did not reply to email messages seeking comment.
At NBC local affiliate WRAL, the first outlet to run the story, news director Rick Gall said in an email, "We'll certainly assign a reporter to follow up on this." [Update: Following publication, WRAL posted an updated story on its website.]
As for the lead researcher at Duke who was quoted in WRAL's story, Dr. Christopher Woods, he has also not responded to multiple email messages seeking comment.
UPDATE*
Responding to the USDA's statement to The Canine Review, Dr. Christopher Woods of Duke University, who first tested the dog and told members of the media that the dog had tested positive for the virus, wrote in an email:
The statement [USDA's statement to The Canine Review] is factual. This particular sample could not be 'confirmed' by their assay, likely due to low copy number And an old specimen. What is not mentioned Is that a second pug in the household also tested positive on a rectal sample by our assay and was confirmed by the USDA assay.  Again this was likely at a low level. Neither animal demonstrated an immune response to the pathogen on the USDA's new serological assay.  We all believe this likely means that the presence of the virus was likely transient. We are working collaboratively with USDA to learn more from a One Health perspective."
The Canine Review has provided Dr. Woods' statement to USDA spokespeople and is awaiting their comment as well as clarification regarding Dr. Woods' assertion that the USDA confirmed a second dog in the household as having tested positive for the virus, as no dog is listed as of today on the USDA's chart of confirmed cases .