Dear Fans,
I'm glad to provide entertainment for veterinary professionals, but what happened yesterday has nothing to do with this now bloodied, shattered bowl belonging to my grandmother.
The bowl is no longer with us, but let's be thankful for the memories. Here is the bowl in happier times, pictured just last weekend in its final resting place for its final photo which is, appropriately, our Christmas picture.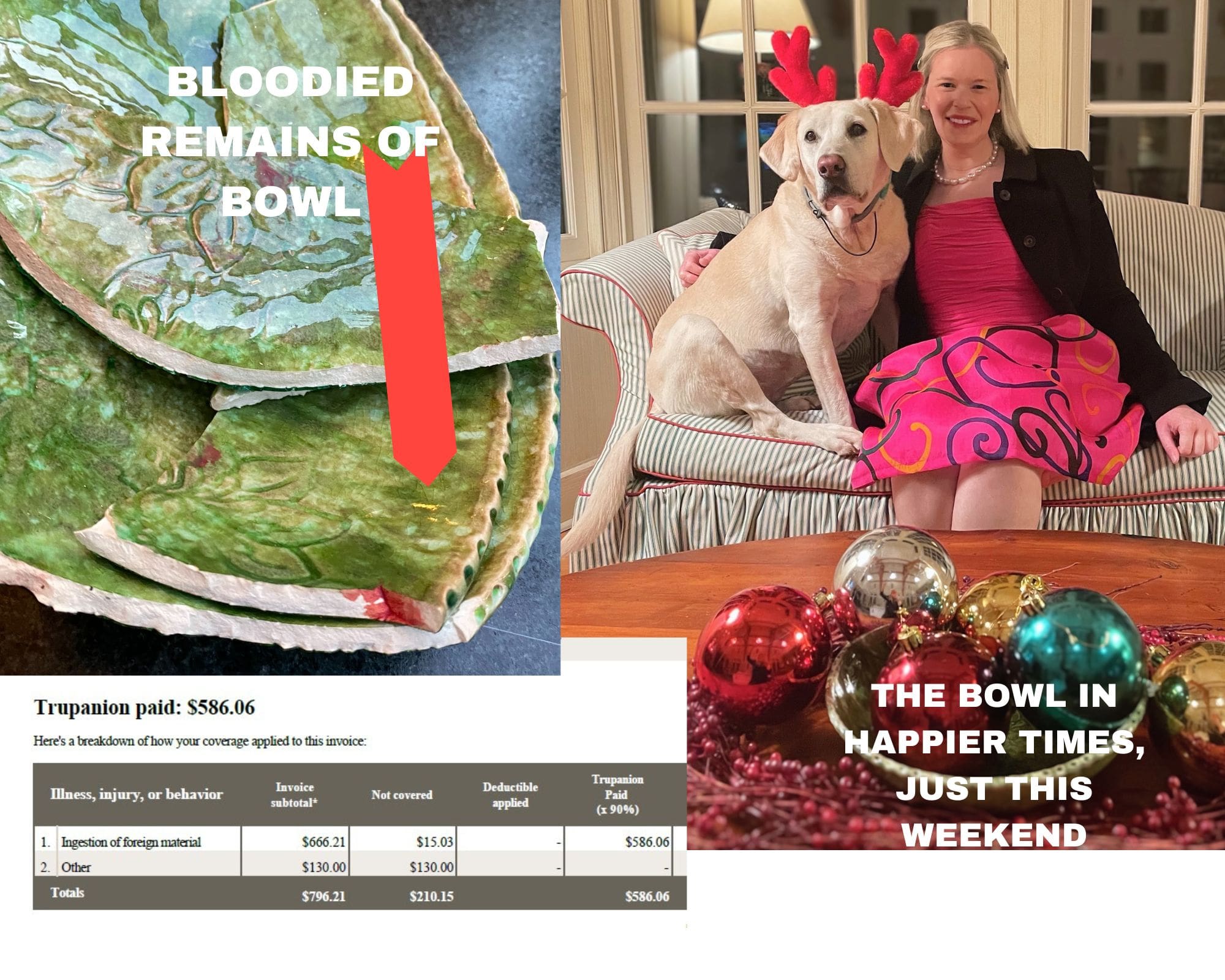 Bloodied Bowl:
Yes, it's true. There's never been a dog who's had as much of her body x-rayed and ultra-sounded as many times or as frequently.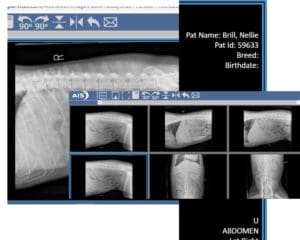 Stop asking my mother if she's taken me to a behaviorist. If I took a higher dose of gaba + traz, I would be dead. My vet came up with my tagline: "not a cheap date."
Be sure to watch my hunting video and you'll understand how high-energy I am. Someone was careless, you see, and didn't fully remove the scent of food from this bowl. So, you see, it's not the bowl I was pursuing when I chewed up the bowl. It was the SCENT emanating from the bowl. Making sense? It was a duck, not a bowl.
Trupanion paid for everything — well, except the emergency fee, the co-pay, plus the price of the — Grandma says "Asprey!" – bowl and my mother may need stitches from slicing her finger when she grabbed a piece from my mouth (she would rather insert needles into her eyes than sit on hold with United Healthcare and something about none of her doctors being in network and not wanting to go to urgent care and getting river blindness).
I'm sorry for any inconveniences I've caused multiple people.
Thank you to my fans and teams at Katonah Bedford Vet Center and also of course at Animal Medical Center. Without you, many birds would still be alive.
Love,
Nellie
I'm back at my vet... I can't stay away.... Were you going to eat that?
You think this is promotional content? Check out my mom's story about Trupanion's deal with Chewy. Not exactly a puff piece. If this were marketing bullshit, this story would not be here.
Trupanion's Deal With The Chewy "Devil": Veterinary Medicine's Savior Or Insurance Industry Sellout?