Like everything else in 2020, fall will be different this year because of COVID-19. Many of the activities that we look forward to and associate with the season — attending a high school football game or heading to a harvest festival — might now be canceled. Fortunately, there are plenty of activities we can continue to enjoy with our dogs while staying physically distanced from other people.
Here are five COVID-19-friendly activities to do with your dog this fall (which my puppy, Charlotte, and I have personally scouted out for you):
1. Go for a long hike
Is your pup getting bored with the usual loop? Spend a Saturday exploring a new trail. Fall is the best time of the year to go hiking. The air is crisp, and the changing leaves make for a beautiful backdrop. Plus, your dog will appreciate a chance to take in the new smells. If you're not sure where to go, there are plenty of online resources to help. Apps like AllTrails and TrailLink are free and give descriptions, photos, and user ratings of hiking trail options in your location.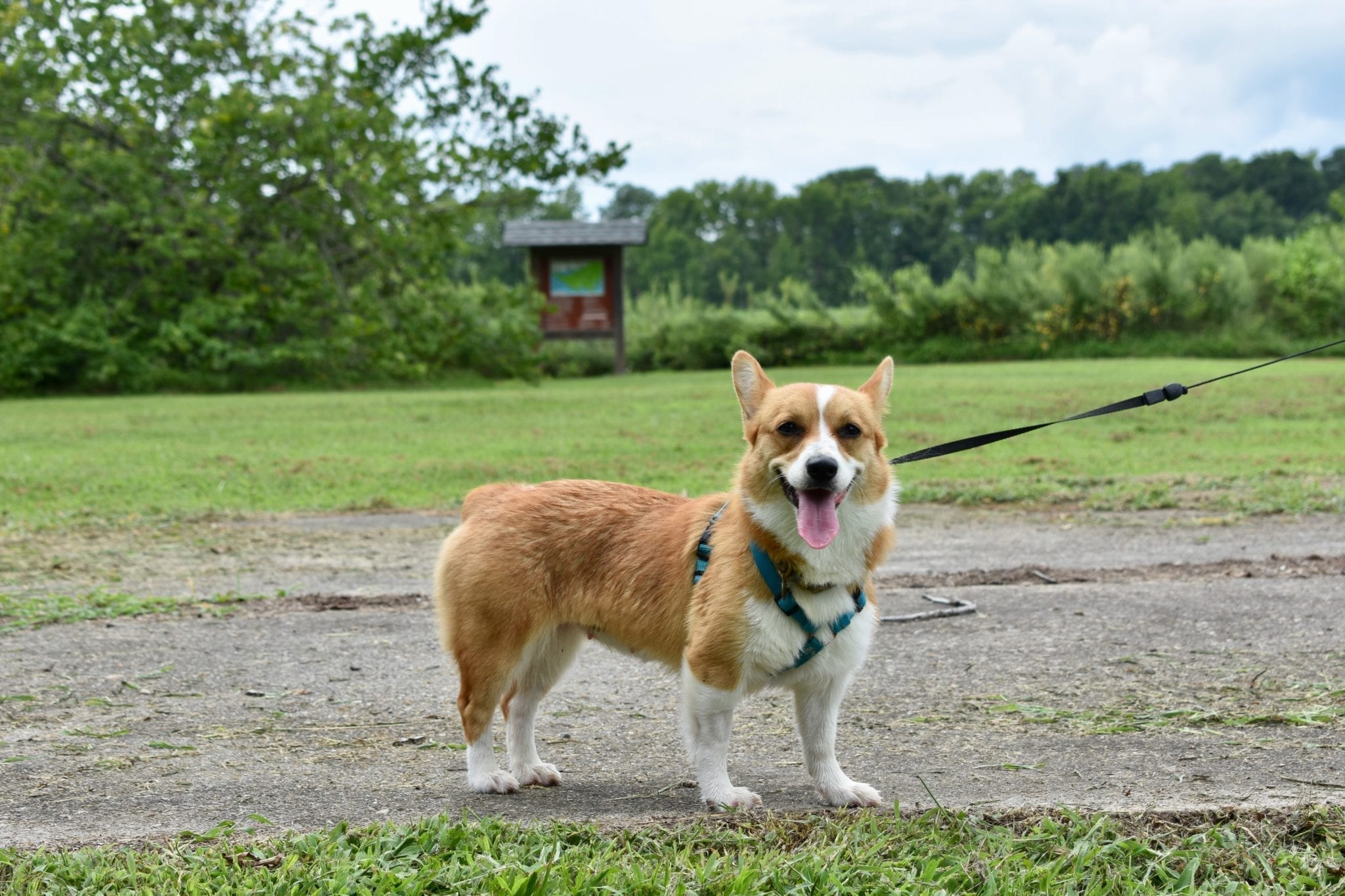 Since I got my corgi puppy, Charlotte, in January, I've made it my mission to take her on a new hike every weekend, especially when things were completely shut down during the early months of the pandemic. Charlotte and I have explored state parks, local wetlands, and historic battlefields throughout Virginia. It's been a fun way to incorporate leash training sessions into our week.
2. Create a backyard obstacle course
For a fun activity that will engage your dog's mind and body, create an obstacle course in your backyard or in the park. Any soft surface will work. If grass is not an option, yoga mats will also work.
You can make an obstacle course at little or no cost using objects you find around the house, like storage boxes, hula hoops, and cones. Make the course as simple or complex as you wish, but it's a good idea to start simple. You can also incorporate tricks your dog already knows into the course: Have them start with a "sit" or end the course with a handshake.
Once you have your course set, lead your dog through with treats as inspiration. Start easy: Have them walk through a ground-level hula hoop at first, then gradually raise the hoop off the ground.
In no time, your dog will be weaving through cones and leaping over obstacles like a pro. If you want to take things to the next level and have cash to burn, you can also order a few items for your pup's obstacle course online, like these agility training poles from Chewy, or this five-piece equipment set from Overstock.
Obstacle course bonus round: strengthening exercises
If you really want to take things up a notch and think your dog might be the next P!nk, add some strength training (be sure your pup's muscles are warmed up first), which only requires a yoga mat. Here is a helpful YouTube video demo from New York City's Animal Medical Center in which the hospital's Rehabilitation Dept. chair demonstrates several exercises.
3. Explore a beach or lake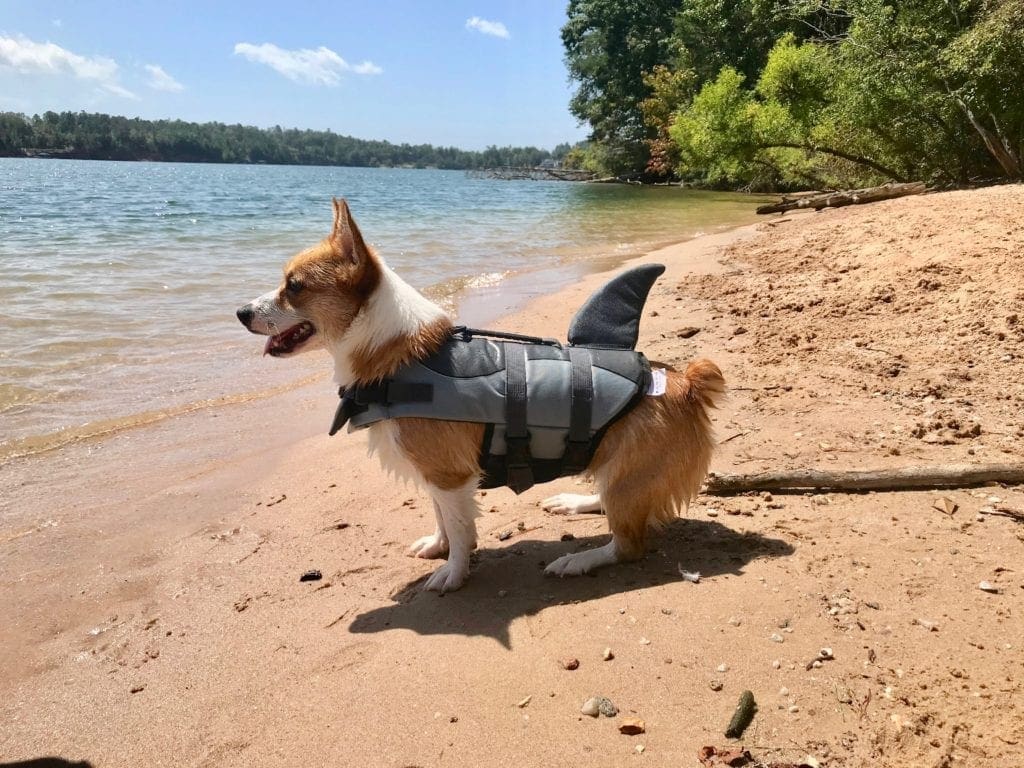 It may be too chilly for swimming but autumn is a great time to take your dog to the beach. In the northeast, many beaches that prohibit dogs during the summer months officially open to dogs starting as early as October 1. You can look up dog-friendly beaches by city or state at bringfido.com.
In the past few months, Charlotte and I have explored Chapman State Park in Maryland, Belle Isle State Park in Virginia, and Lake James in North Carolina.
Charlotte chases the tide at Chapman State Park in Maryland.
Charlotte's still a puppy, so it's been very entertaining watching her figure out the water, racing along the shoreline and barking at the waves. She's even been brave enough to do a little swimming – clad in her shark fin lifejacket, of course.
4. Make homemade dog treats
For days when you feel like staying home but still want a bit of activity, try making your own dog treats. From baked pup-cakes to frozen yogurt treats, there are plenty of recipes to try. Just head to Pinterest and start exploring. If you're feeling ambitious, you can buy bone-shaped cookie cutters or paw print freezer molds.
For Charlotte's first birthday this month, I made mini peanut butter and banana pup-cakes. The recipe came together easily with ingredients I already had in my pantry, and they were a major hit with the birthday girl.
For a fun fall-themed recipe, try making no-bake peanut butter and pumpkin treats. Combine 1 cup of pumpkin puree (note: do not use pumpkin pie filling), a ½ cup of peanut butter (note: make sure the peanut butter does not have artificial sweetener or xylitol, which is a canine toxin) and 2 ½ cups of oats in a bowl. Roll into balls and chill for at least an hour before serving. Store in the fridge and use within a week. It's the dog version of a pumpkin space latte.
As always, TCR encourages readers to check with your pup's primary veterinarian before feeding them anything new, even if the labeling indicates that the recipe was developed by a veterinarian or a veterinary nutritionist. Your dog's vet knows what's best for your dog.
5. Visit a winery or brewery
Nothing goes better with fall than a visit to your local winery or brewery, and luckily, most of these places are dog friendly, at least on their outdoor patios.
While many vineyards and breweries were forced to close because of the pandemic, they have been able to reopen in several states with enhanced cleaning and distancing protocols in place. Many have large grassy fields and open spaces that your dog will enjoy exploring.
Exploring Virginia's wine country in the Blue Ridge Mountains is one of my favorite fall-time activities, and now that I have Charlotte, I'm excited for her to tag along. We've already been to a few breweries in Northern Virginia this spring and summer, and with her corgi cuteness, Charlotte has made more friends than I have.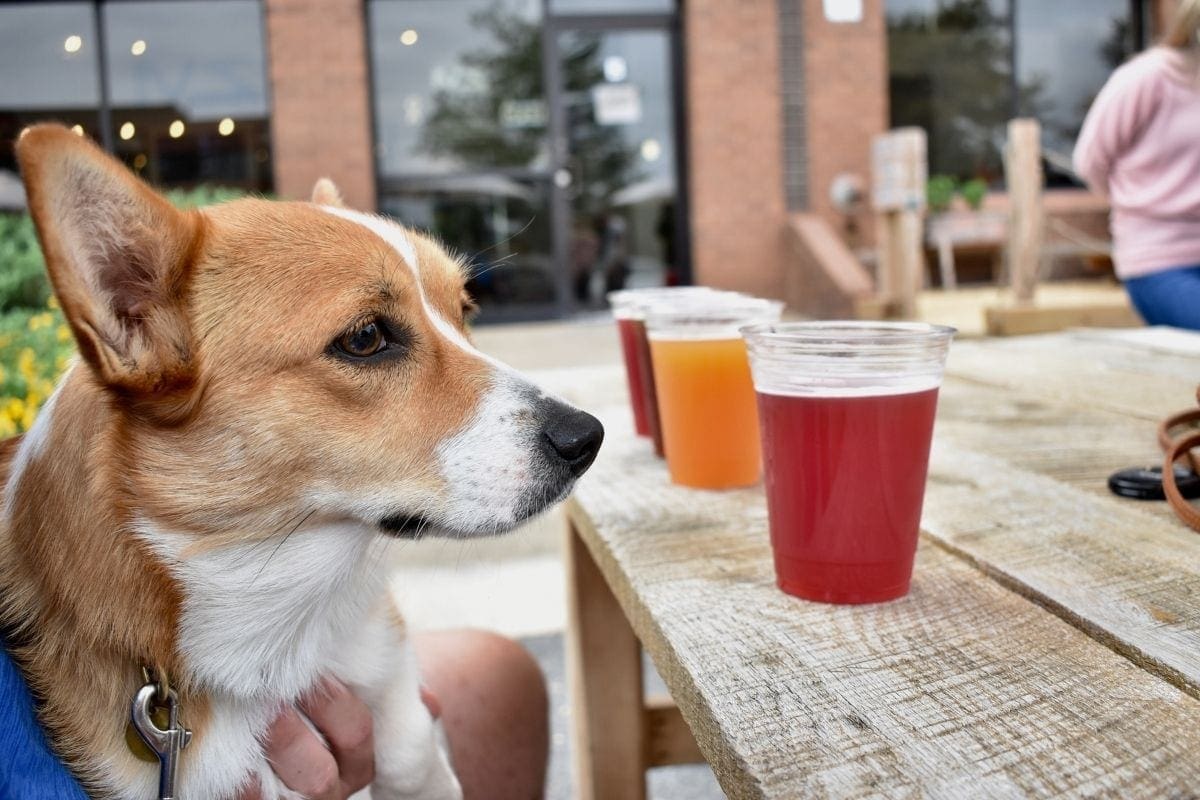 Be sure to find out the specific policies about dogs for each place you plan on visiting, as you will find that "dog-friendly" does not always apply to dogs of all breeds and sizes. Also be sure to pack water to keep them hydrated and toys to keep them busy.
What adventures and activities have you and your pup been most excited about for #fall2020? Tag us with #TCRLIFE !