In July of 2018, Delta Airlines took the unprecedented and bold step of announcing in a press release that it was "no longer accepting pit bull type dogs as service or support animals." Delta's pit bull ban generated what seemed to be an instinctively negative reaction from the public, including animal rights activists.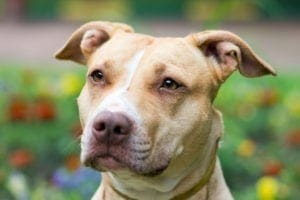 But last month, the U.S. Department of Transportation proposed new rules that would do away with requiring airlines to accommodate emotional support animals, and dramatically tighten the rules for any animals that would be permitted to accompany passengers in the cabin.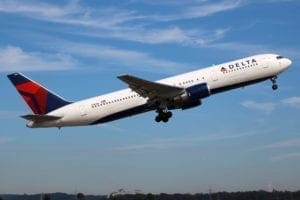 Asked about the Department of Transportation's proposed changes, Delta spokeswoman Lisa Hanna told The Canine Review in a telephone interview, "We're very happy with what it says. They did a great job addressing these issues," she added. Hanna said if the proposed changes were all to be formally implemented, the airline would likely oblige the Department of Transportation's directive to remove any breed-specific restrictions, including restrictions on pit bulls. Currently, the airline continues to uphold its ban in spite of the D.O.T.'s directive.
DELTA SAW 'SHARP INCREASE' IN INCIDENTS
Delta's 2018 decision to ban pit bulls followed what was, according to Hanna, a "sharp increase" (in past statements, the airline said  that this was an 84% increase) in bite incidents or attacks aboard Delta flights involving pit bulls in 2016 and 2017.  Hanna cited one particularly gruesome mishap on a Delta flight from Atlanta to San Diego in 2017, in which a passenger was viciously attacked by another passenger's pit bull who was traveling in the cabin as an emotional-support animal.  "Suddenly, the animal attacked Mr. Jackson's face, biting Mr. Jackson several times while pinning him against the window of the airplane," the lawsuit brought by the passenger, Marlin Jackson, against Delta read.  "The attack was briefly interrupted when the animal was pulled away from Mr. Jackson," the complaint continued. "However, the animal broke free and again mauled Mr. Jackson's face."  The entire complaint can be read here.
"We will never compromise on safety and we continue to work with the Department of Transportation to find solutions that support the rights of customers who have legitimate needs to travel with trained animals," Delta said in a statement.
'AN ARBITRARY LABEL'
"If we didn't have breed-specific legislation, this [pit bull] label wouldn't matter," Stacey Coleman, Executive Director  of the Animal Farm Foundation said in an interview. "But people are having their pets taken away and killed because of this label. We don't want the label of 'pit bull' to have any more power than it should."
Hundreds of cities all over the United States have enacted restrictions or bans on pit bull-type breeds, but Coleman of the Animal Farm Foundation, which adopts at-risk shelter dogs and trains them to be service animals and police dogs, says that this kind of pit bull stigma is in retreat.
Director Coleman and the AFF team consider "pit bull" to be an arbitrary term, used to describe dogs that fit into one of three breeds: the American Pit Bull Terrier, the American Staffordshire Terrier or the Staffordshire Bull Terrier — or a dog that has characteristics of one of the three breeds.
PIT BULL STIGMA IN DECLINE?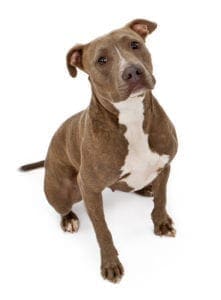 "It doesn't matter what anyone's opinion is on what direction they believe BSL [breed specific legislation] is going," Coleman said. "We've tracked the data. It's introduced significantly less, like hardly ever anymore and we're seeing repeals as a much more common move," she continued. "This type of legislation is all about politician ego and there was a lot of public hysteria when these bans were passed. These politicians need to be able to say that while there was a lot of fear and misconception when these bans were passed, we now have the science and research to show we know better."
The United States Army, Air Force, and Marines all ban pit bull type dogs and other breeds from its housing both in the United States and abroad. The City of San Francisco does not outright ban pit bulls. Instead, the city is one of several in California that requires pit bull owners to sterilize their dogs. And, in Denver, the city council voted this week to consider a proposal to end its ban on pit bull breeds at its upcoming meeting on Feb. 10.
Pit bull breeds have been banned from Denver since 1989. Councilman Chris Herndon proposed the repeal and suggested a "breed-restrictive license" or a permit that would allow pit bull owners to register their dogs. They would be required to submit proof that the dog was microchipped and current on its vaccinations. After three years, if the dog or owner had not violated any city ordinances, the dog would transition to eligibility for a standard Denver license.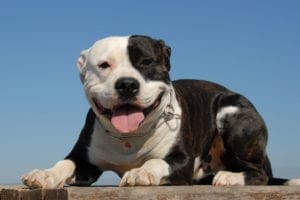 BAD OWNERS, NOT BAD BREEDS'
Herndon considers himself a champion of dogs of all breeds, having grown up with dogs.  "For me, it's always been a case of bad owners, not bad breeds," the councilman said in an interview with The Canine Review. "I tried talking with my colleagues when I first got onto the council, but then the conversation was only about an outright ban."
"I want the people of the city of Denver to make an informed decision, so I always encourage constituents to go out and find the same data I've been reading," Herndon said. "I think of how much time the officers at Denver Animal Protection are wasting on these pit bull calls when only 18% turn out to be accurate."
Lieutenant Josh Rolfe of the Denver Animal Shelter told The Canine Review that the shelter only houses pit bulls temporarily and does not adopt any out of is Denver location [because of the city ordinance]. "If the dog is an adoptable animal and the only thing holding it back is its breed, we would put the dog on our transfer list and ask one of our partners to take the animal," he said.
Asked about how the ban is implemented, Rolfe said this work can be challenging. The department employs three experts to observe a dog suspected of being a pit bull, and they must all agree that it possesses certain attributes to be considered a "pit bull." "For example, if someone brings in their dog and two of the experts say that the dog is a pit bull, but the third one says it's a boxer mix, well, then that dog is considered a boxer mix in the city of Denver," Rolfe said.
MIAMI-DADE VOTERS REJECT PIT BULLS
Miami-Dade County has had a ban on pit bulls in place for the last 30 years, and Kathleen Labrada, assistant director of the county's Animal Services Department, does not expect that to change any time soon.
"WE HAD THIS ON OUR BALLOT IN 2012 AND LEFT IT UP TO THE VOTERS TO DECIDE IF WE SHOULD REPEAL THE BAN OR NOT," SHE SAID. "IT WAS A 63% MAJORITY THAT DECIDED TO KEEP THE BAN IN PLACE. I'VE BEEN WORKING AS AN OFFICER WITH THE DEPARTMENT FOR 20 YEARS AND PEOPLE JUST SEEM MUCH MORE COMFORTABLE WITH A LAB OR A COLLIE THAN A PIT."
Like Denver,  Miami-Dade employs a team of experts to assess whether a dog meets a certain threshold to be officially deemed a pit bull.
"There are some dogs we've seen that obviously meet the requirements and then you'll see dogs that you'd think would fall under the ban, but they don't," Labrada said. "There's a real stigma against these bully-type dogs. Of course, there are certain tendencies they have, but a lot of the problems we've seen with this breed or mixed breed of dog stems back to irresponsible ownership."
According to the Center for Disease Control, approximately 4.5 million people are bitten every year by dogs, about 800,000 of whom require medical treatment. Colleen Lynn, the founder of DogsBite.org, an advocacy website and group for victims of dog bites, declined a series of requests to comment for this story. Ms. Lynn, whose DogsBite.org aggregates data, news, victim accounts, and academic writing about pit bull attack, offers this data on the site's header: "In the 14-year period of 2005 through 2018, canines killed 471 Americans. Pit bulls contributed to 66% (311) of these deaths. Combined, pit bulls and rottweilers contributed to 76% of the total recorded deaths."
Emily Brill contributed reporting.